Monday, March 13, 2017
Natural stone and ceramic tiles are a lovely choice for backsplashes, but why not explore the wonderful world of glass tiles? Deviate away from traditional tile looks and consider the beauty a glass backsplash or feature wall could add to your space. In addition to being incredibly eye-catching, glass tiles are a low maintenance choice; they are durable, do not stain, and are easy to keep clean. The selection of glass tiles at Olympia Tile is available in many colors, shapes, patterns and finishes, allowing you to create a look that's truly unique. Find some of our favorite glass tile collections below.
Cristallo Series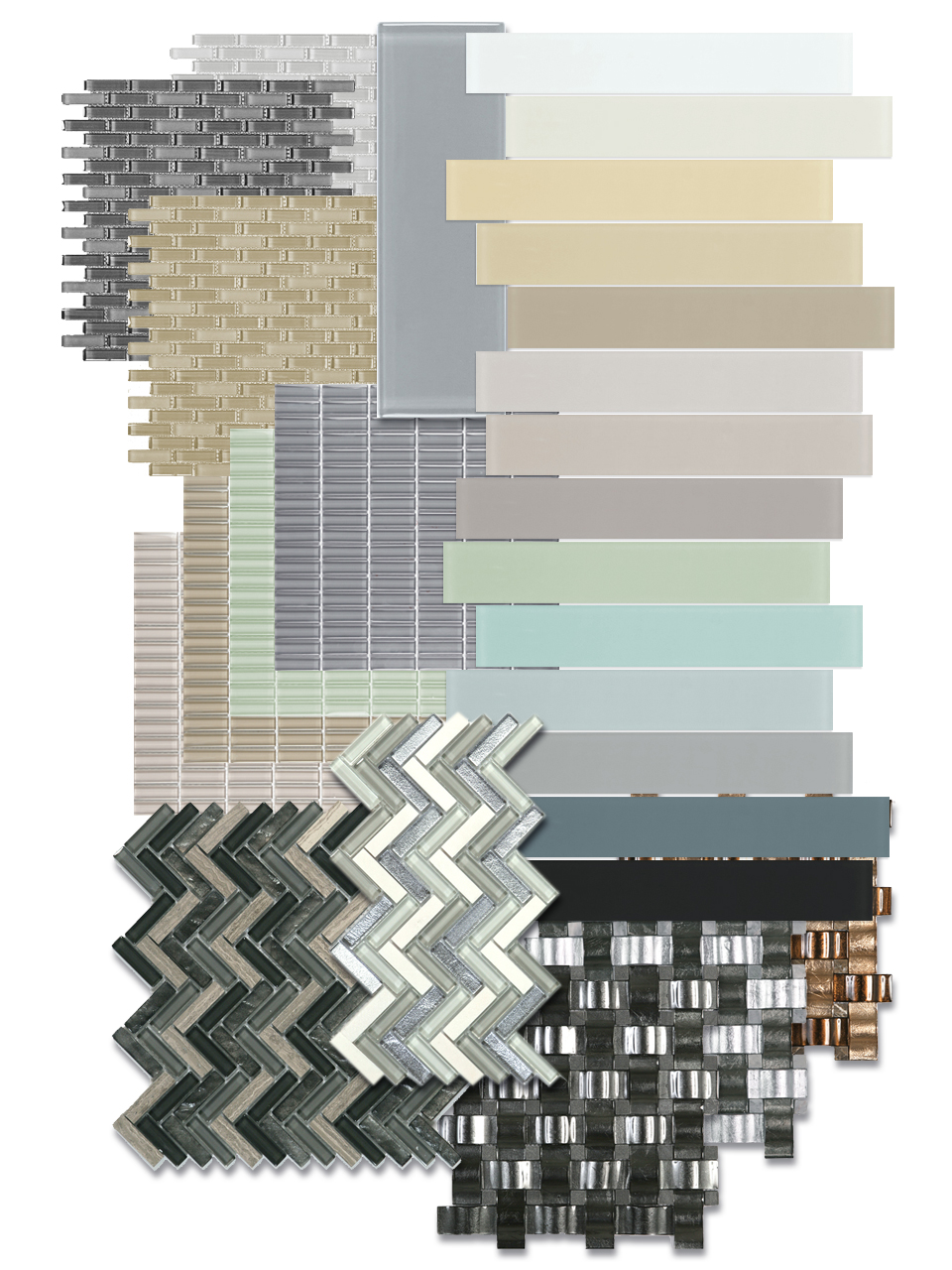 Adding a pop of excitement to a space is a breeze with our Cristallo Series. It's comprehensive collection of glass subway tiles and mosaics, available in matte, glossy and blended finishes, with an assortment of colours ranging from super white to bottle green. You will find a variety of sizes stocked, including 2"x12" to 3"x6" and 4"x16", providing you with endless design options. Having a pop of colour from our Cristallo Series will help you create a look you love. Where can you add the Cristallo Series? Its colourful subway glass tiles can be used in a backsplash, as a border mixed into a porcelain tile pattern, or to highlight an area of a wall.
A unique variation of our Cristallo Series is our Cristallo Blends series, with this series it's easy to attain a trendy yet unique look. One great option is a contemporary yet classic look achieved by creating a colourful herringbone mosaic pattern, featuring a mix of glass and stone. Or try a more edgy look with our 3D Cristallo mosaic, a rare collection of 3D glass and stone mosaics with foils, creating a metallic appearance. These pops of colour will break up a neutral wall color, brightening up an otherwise dull room giving your guests something to talk about.
Jewel Series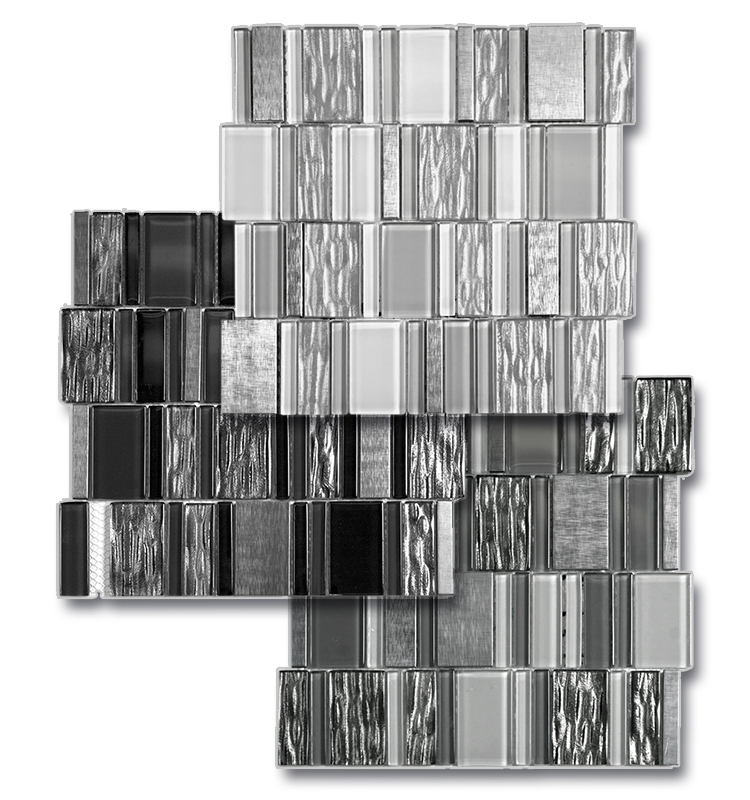 This collection features glass mosaic with metallic elements, it's great for any room and has that coveted modern feel to it. Our Jewel Series is perfect for highlighting a special spot in a room, this mosaic tile is combined with aluminum mosaic chips and it comes in 3 great colours; black, grey and white. Offering a very contemporary vibe, these fantastic metallic finishes give a truly fashionable look to any space in the house, providing a long lasting alternative to other wall materials, and giving any room a charming look.
Marble and Glass Mix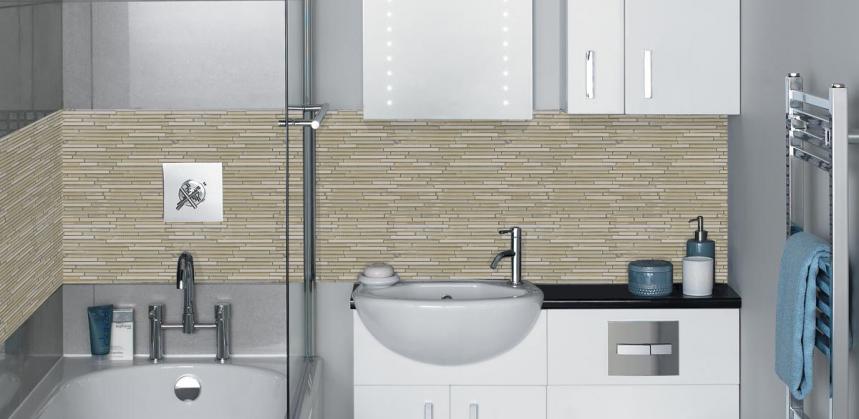 Looking for an eye-catching glass mosaic? Our Marble and Glass Mix series offers a simple design twist that blends different shades, materials and finishes. Featuring linear patterns and pencil mosaics that use the combination of glass and natural stone for a truly elegant look. These captivating mosaics provide a lovely colour combination that transform a room from lifeless to unforgettable. Our Interlock Glass Marble Decors and our Irregular Brick Patterns Blends mosaics are the perfect blend of beautiful traditional stone and contemporary glass. The natural stone adds a classy element to the design, while a mix of soft and bold colours create an unforgettable overall pattern.
Diamond Hexagon Series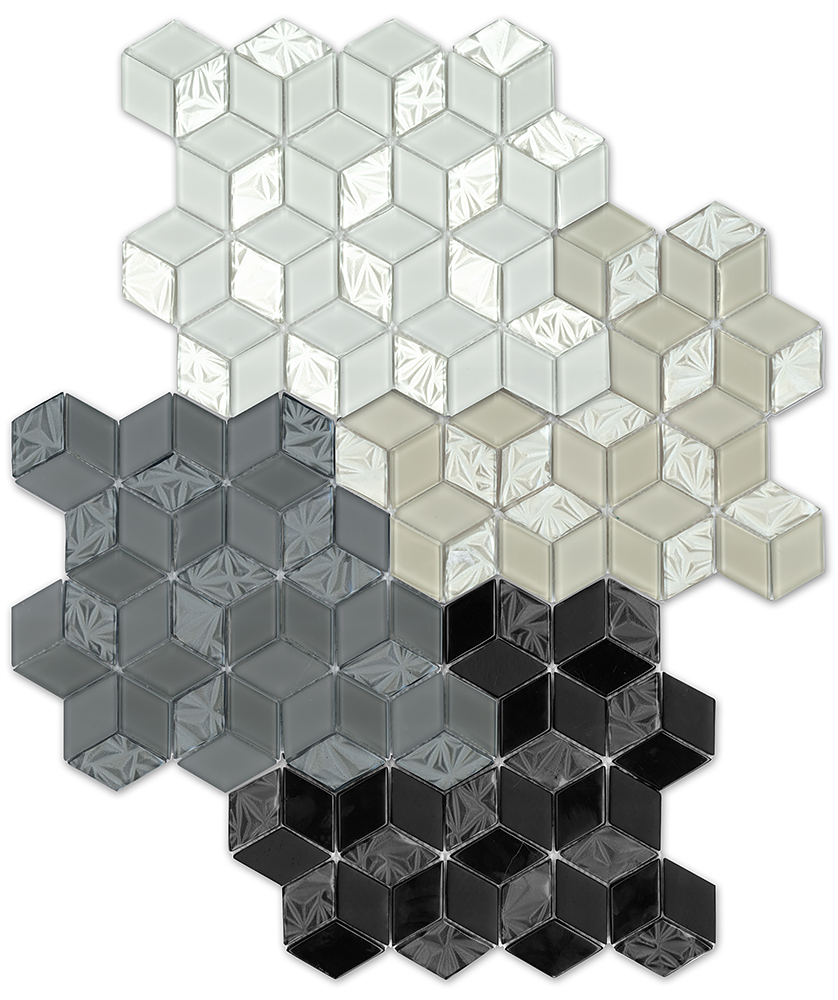 The Diamond Hexagon series is a new glass series featuring a unique glass mosaic that combines 3 different finishes: matte, glossy and metallic to create a contemporary pattern. This series allows you to create unique designs that express your imagination. Glass tiles have caught on in the interior design world, as new technology allows us to work with unique textures, pretty colours and the natural durability of glass. Check out the Diamond Hex series to create stunning displays that will leave a lasting impression.
Looking for additional inspiration around glass tiles? See our Glass Tile Pinterest board.