Wednesday, October 25, 2017
Quartzite is a stone that many prefer to marble due to its superior hardness. It is popular for kitchen countertops, vanities, bar tops, wall features and some flooring applications. Maintain the beauty of your Quartzite stone with proper maintenance and cleaning. Sealing is recommended.
Use only care and maintenance products that are specifically designed for natural stone. General purpose cleaners contain acids, ammonia and abrasives that can discolour, stain, dissolve, or dull the finish of the stone.
Quartzite is a dense stone, requiring a higher latex/polymer content mortar for the bond coat, such as Flextile 66 FlexLite, 5400 Maxi-Flex, 51/44, or where larger format pieces are being installed, 56SR and 61 Full Coverage mortars.
Explore our Quartzite products below: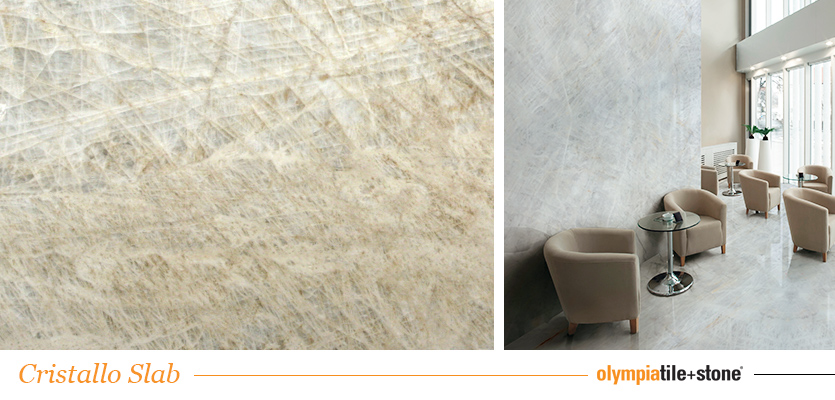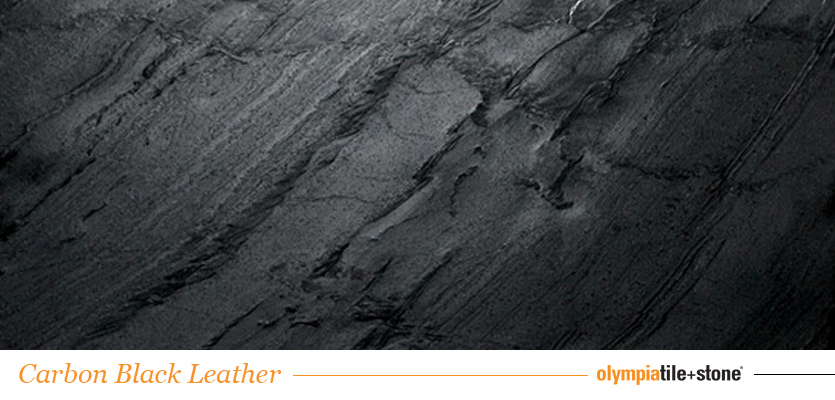 ​​​​​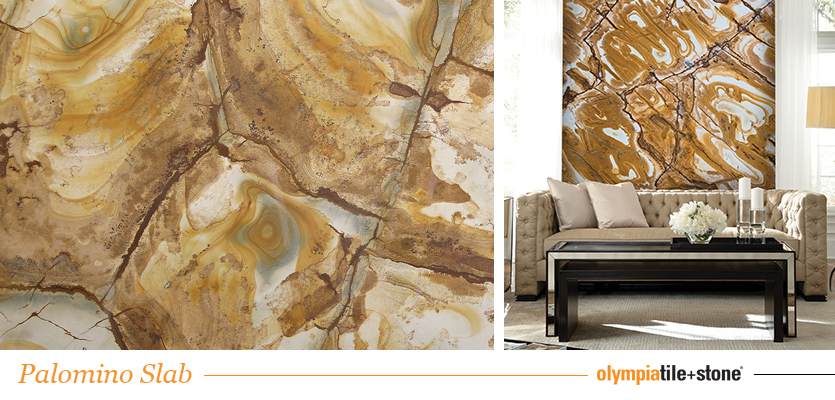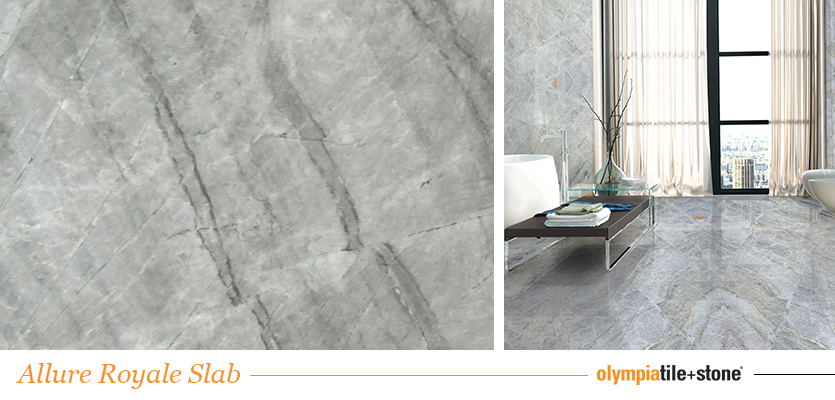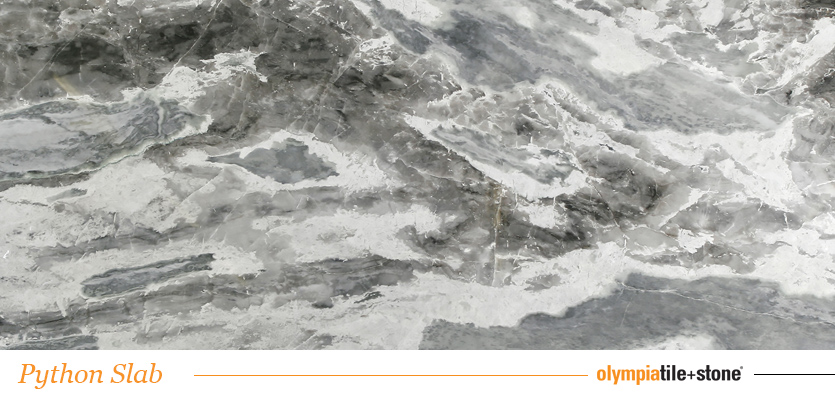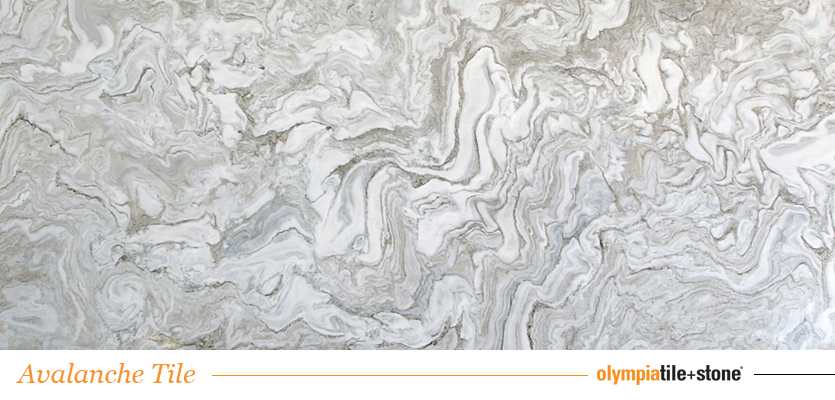 Monday, September 25, 2017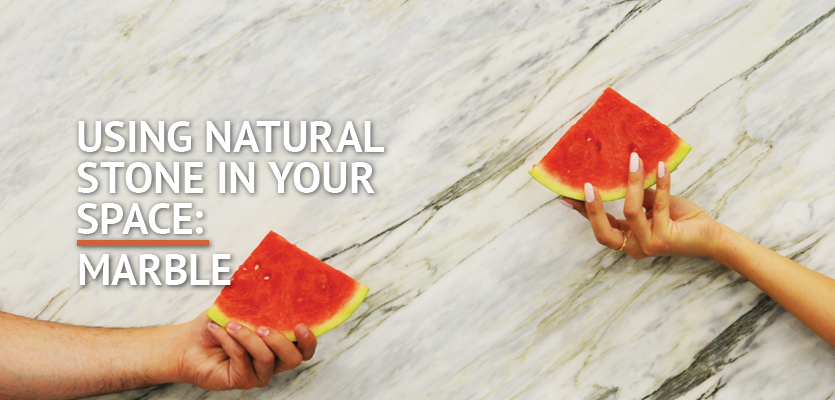 Used as building materials since ancient times, marble is a metamorphic stone used for building palaces, timeless monuments, and government buildings. You can typically find marble where you find mountains. It's commonly quarried in Italy, India, China, Greece, Spain, and Turkey. Due to its high calcium content and vulnerability to acids, it's not a popular choice for outdoor applications in colder climates and even indoor applications where the stone is exposed to acids (e.g. countertops). Owners should ensure careful maintenance to extend its appearance. Recommended applications for marble include interior floors, walls, hearths, vanities and much more. Just ensure that there is proper cleaning and maintenance of the stone. Marble's durability is proven by the ancient structures that still stand.
More Product Recommendations: More Premium Stone Sealer is a high performance, water-based, penetrating natural stone sealer that forms an invisible barrier which provides maximum protection against the toughest oil and water-based stains. The right choice for the most demanding professionals and expert stone craftsmen. More stone and tile cleaner is a concentrated daily cleaner specifically formulated for cleaning natural stone and tile surfaces. Safety dissolves dirt and grime and leaves behind streak free shine. No rinsing is required.
Being a softer stone, marble is susceptible to cracks in the substrate transferring through, so the use of a crack Isolation system such as Flextile Flexilastic 1000 or FlexMat Uncoupling Membrane should be considered if in-plane movement cracks are present in the substrate. Most of Flextile's Latex/Polymer Modified Mortars are suitable for installing marble, with Flextile 66 FlexLite, 56SR and 61 Full Coverage mortars being preferable for larger sizes, and the White versions recommended for all light and medium colours. Some Green coloured marbles and the like are susceptible to curling and spalling when exposed to moisture during the installation/curing stages. They require a 100% solids Epoxy bond coat such as FlexEpoxy 100. Marble is also prone to staining and scratching when grouting and should be sealed with an appropriate sealer prior to grouting. In most instances, marble should be grouted with Flextile 500 Unsanded Grout.
Explore some of our favourite marble tile and slab products below:
Statuario Polished Tile and Slab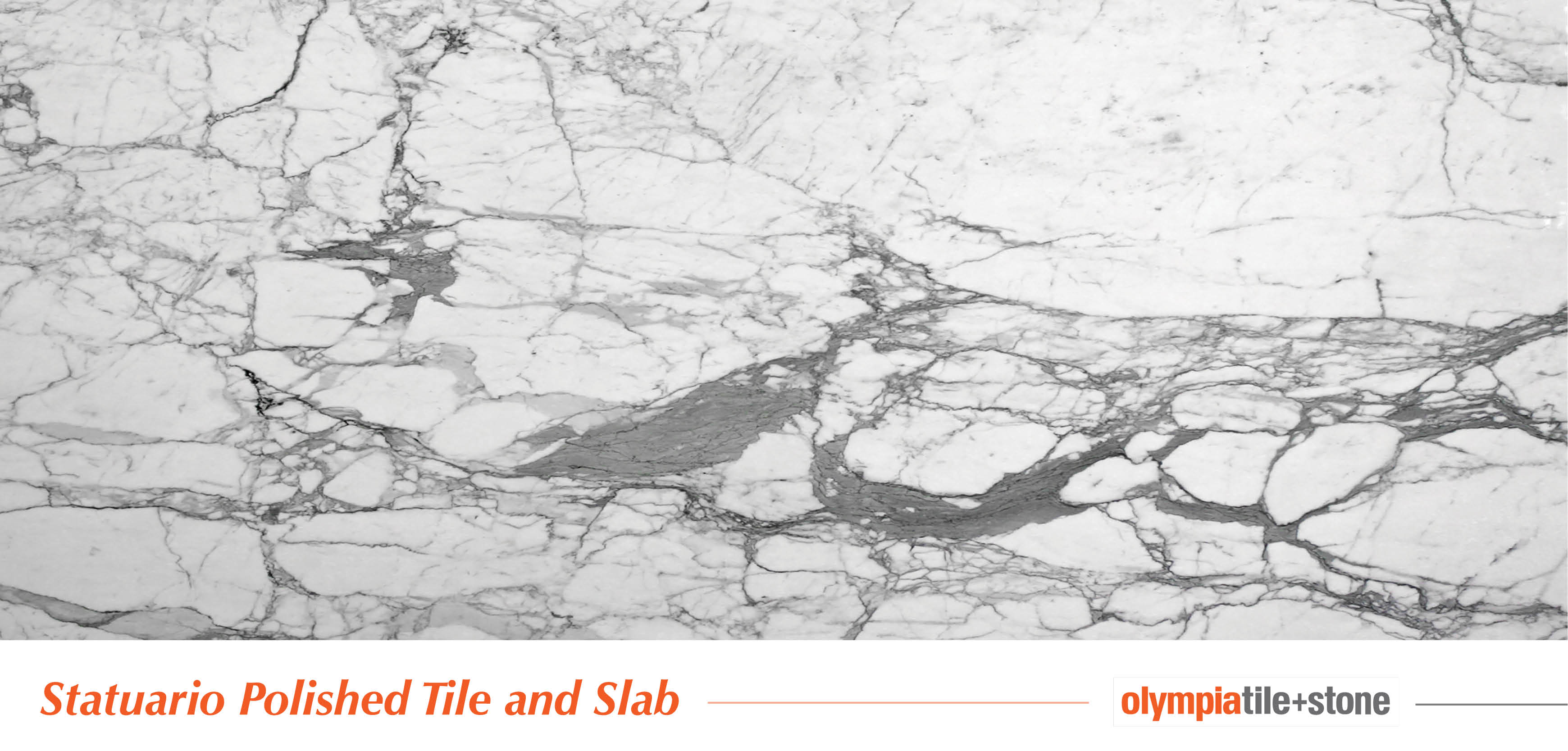 Blue Savoie Honed Tile and Slab

Black Serpentino Polished Tile and Slab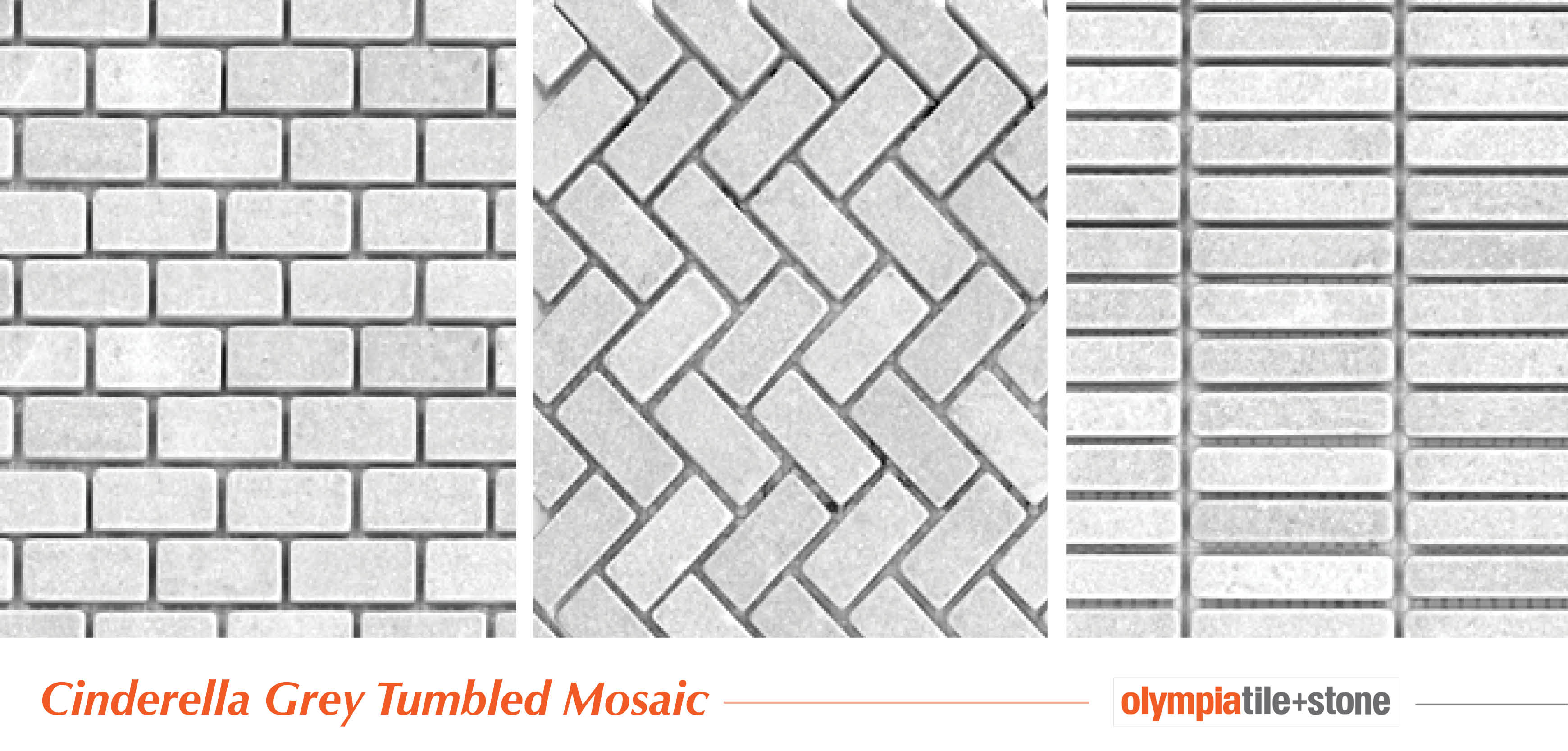 Port Black Polished Composite Tile and Slab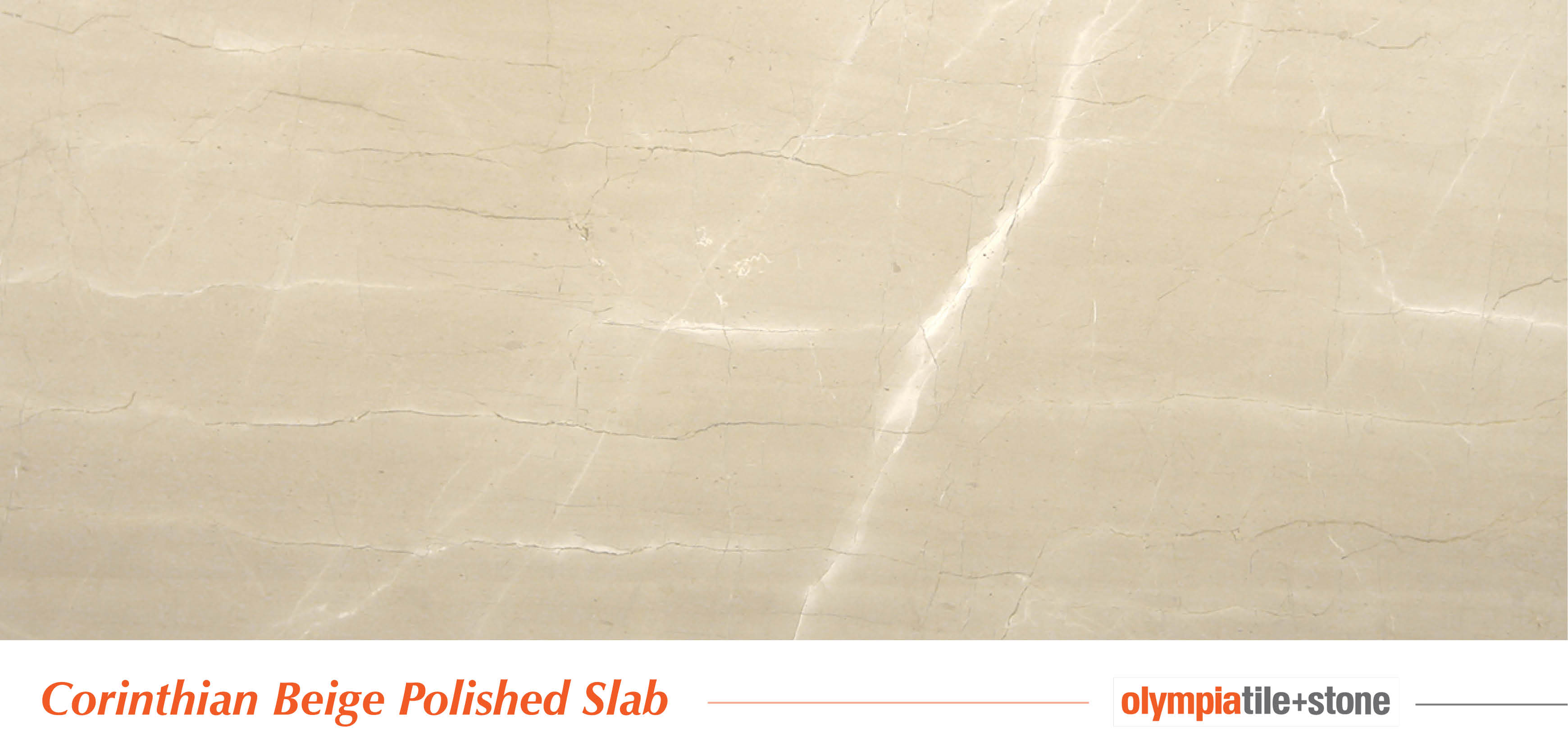 Explore more natural stone tiles and slabs on our Pinterest board.
Monday, August 7, 2017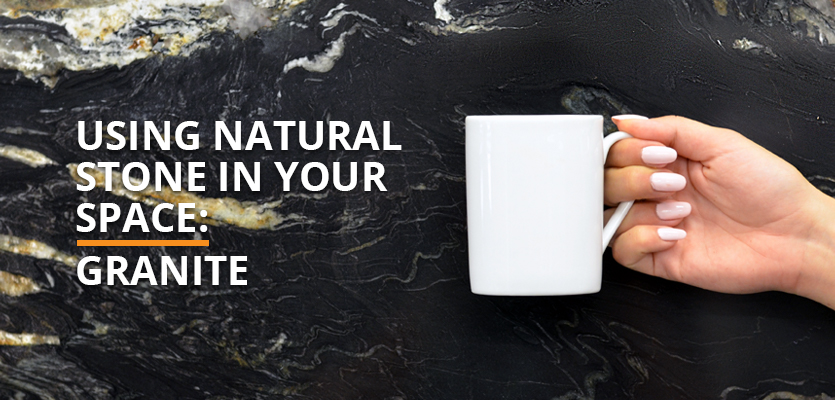 This blog post is part of a series of posts on using natural stone in your space, you can read the introduction here.
Granite is one of the most popular stones on the market, the majority of which is extracted from China, India & Brazil. At the top of architects lists, it's resistant to abrasions, durable to weathering, and extremely strong. Most granites are great for many interior or exterior applications, including floors with heavy traffic and countertops. The only natural stones harder than granite are diamonds, rubies, and sapphires. Granite is resistant to heat, scratches, and stains. As with any stone, however, sealing is highly recommended. Granite is commonly used to face commercial and institutional buildings and monuments. It is also a good material for fireplaces, steps, terraces, and pavers for public spaces. Granite is the traditional favorite for countertop installations due to its unique colours and patterns, durability and lasting value.
Granite tile can be stained by grout during installation - especially the lighter coloured ones. Sealing stone and tile before grouting will make the grout clean up much easier. At the same time, the sealer protects against oil and water based stains. MORE Surface care options: Stone Enhancer, Premium Stone Enhancer. If staining has occurred, restorative cleaning may be required to bring your existing natural stone or tile surface back to looking new. Being able to identify the problem will help you to choose the right restorative cleaning product.
A very hard and durable stone with low porosity, Granite requires a relatively high latex content bond coat. Flextile 56SR, 61 are both suitable for most Interior installations, whereas Flextile 51/44 and 58XT Fast Set two-component latex mortar systems are recommended for Exterior applications. Granite may be grouted with Flextile 600/1600 Sanded Grouts or 500 Unsanded Grouts (for joints less than 3 mm only) or ColourMax Urethane Grout. Pre-sealing or application of Grout Release is recommended to prevent staining.
Explore some of our favourite granite products below
Granite slab: Blue Bahia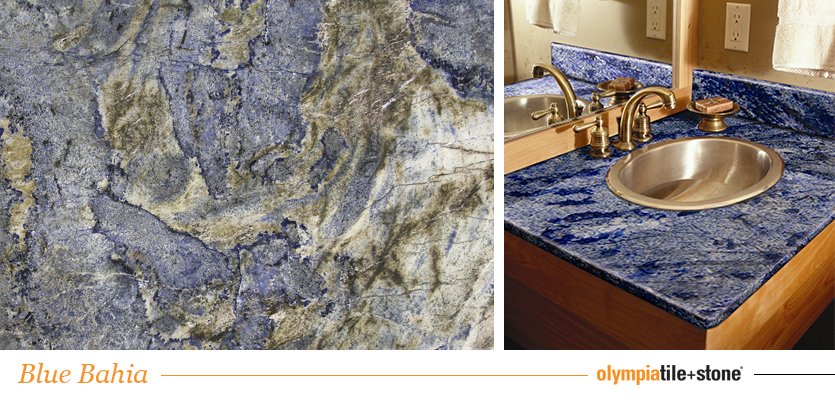 Granite Slab: Negresco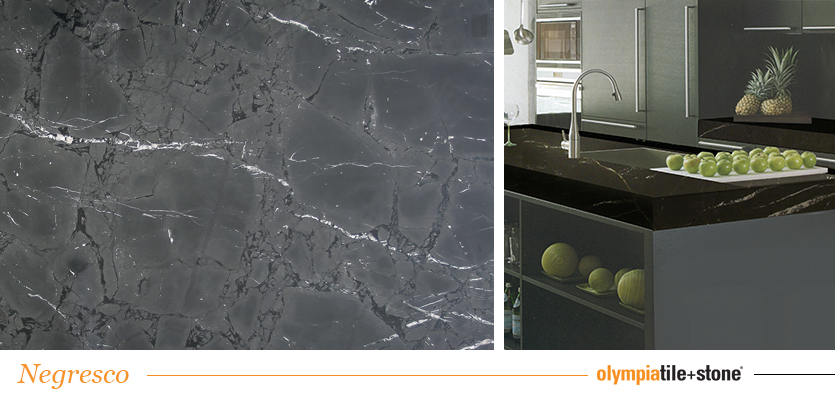 Granite slab: Netuno Bordeaux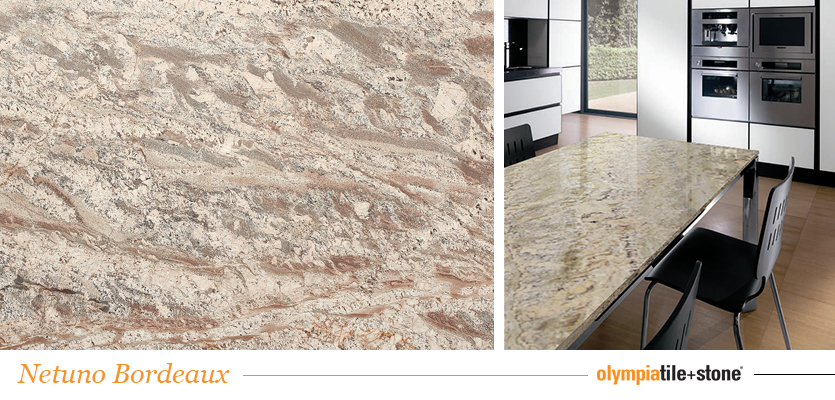 Granite slabs: Persa Avorio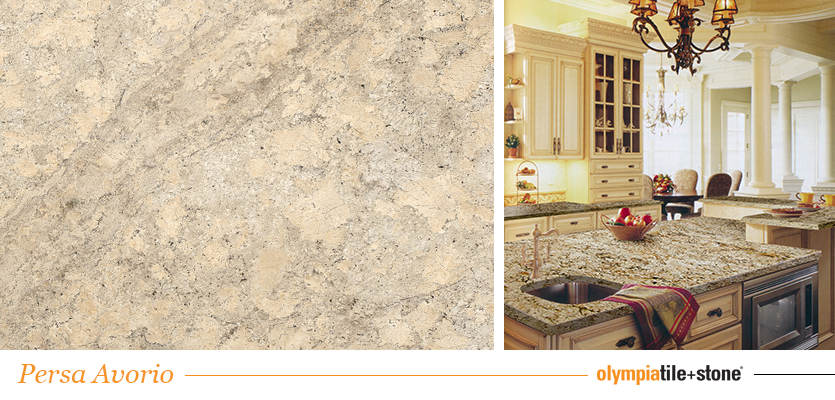 Granite slab: Roma Imperiale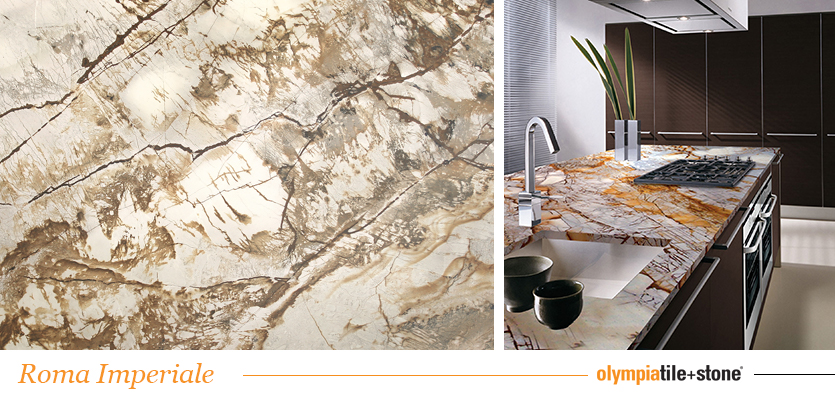 Granite slab: Siena Bordeaux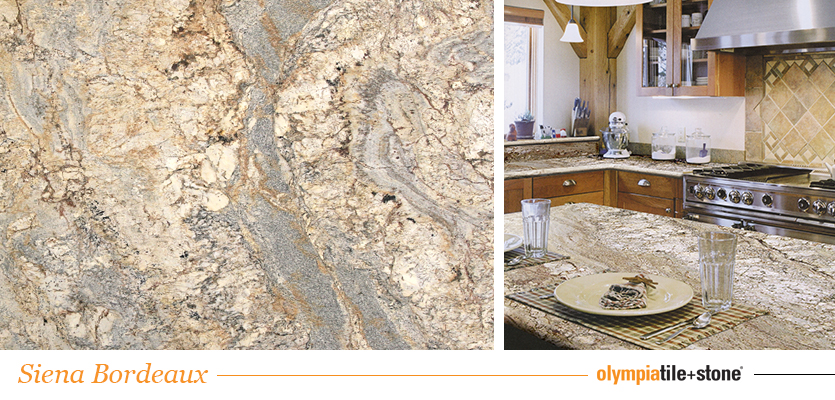 Find more natural stone inspiration on our Pinterest board dedicated to natural slabs and tiles.