Friday, August 12, 2016
Today there are more interesting shapes, colours, sizes, and textures of tile to choose from than ever before. The traditionally square or rectangles tiles are increasingly replaced (or complemented) by more playful shapes like hexagonal, echelon, penny round, chevron and others. Even the more traditional shapes are made more exciting through interesting laying patterns, such as herringbone.
Below we explore some of our favourite picks for uniquely shaped tiles. For even more examples of unique shapes, follow our Instagram account, where we'll be posting finished interiors and products featuring neat tile shapes.
If you're looking for a truly unique collection of wall tiles, look no further than our Arc series. Featuring a raised 3D surface in an arc shape and 5 great colours, this series allows for a variety of playful designs combinations that will make for unforgettable spaces.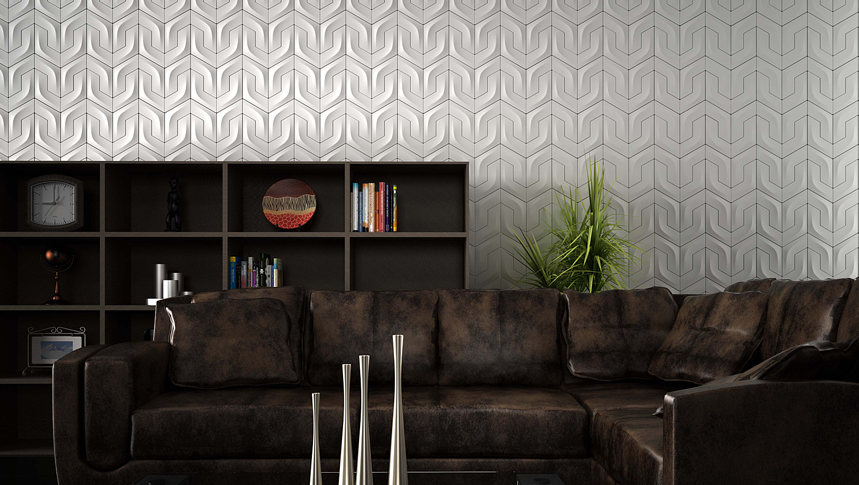 A simple but unique shape, the diamond-shaped tile can be found in our new Queen series of porcelain tiles. Available in 2 contemporary colours: Snow White and Tender Grey with a glossy finish. They're a selection of wall tiles that would be suitable for both commercial and residential spaces.
The Queen series is available in 2 glossy colours:

The world is your Kanvas
The Kanvas series is inspired by the look of plastered concrete walls, showing the brush strokes and passages of paint rollers. The result is a soft, slightly textured surface, offered in a neutral earth toned colour palette. Playing with colour combinations and different shaped tiles in this series make it suitable for a large variety of projects, particularly in a large spaces. Suitable for both wall and floor applications in residential and commercial spaces. Some of the creative patterns created with the rhombus shaped tile in this series are featured below.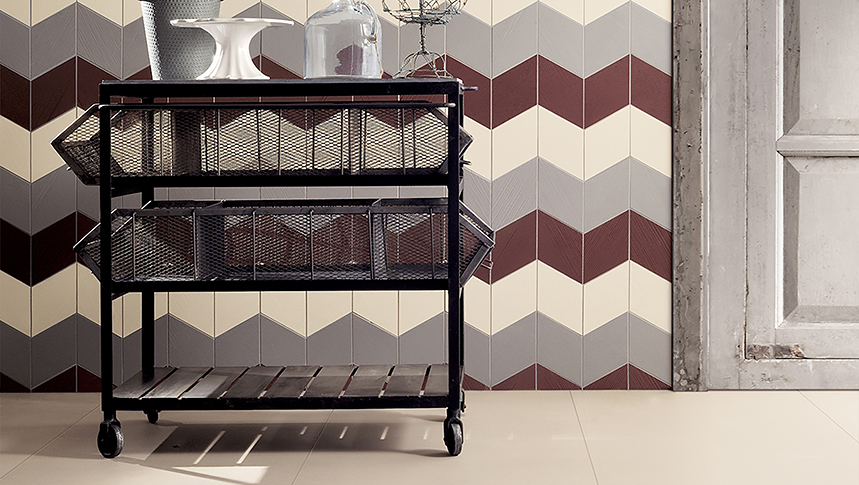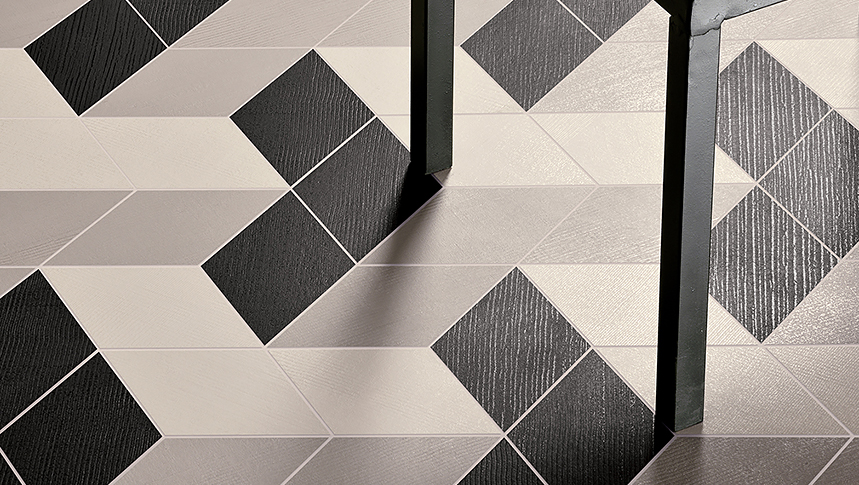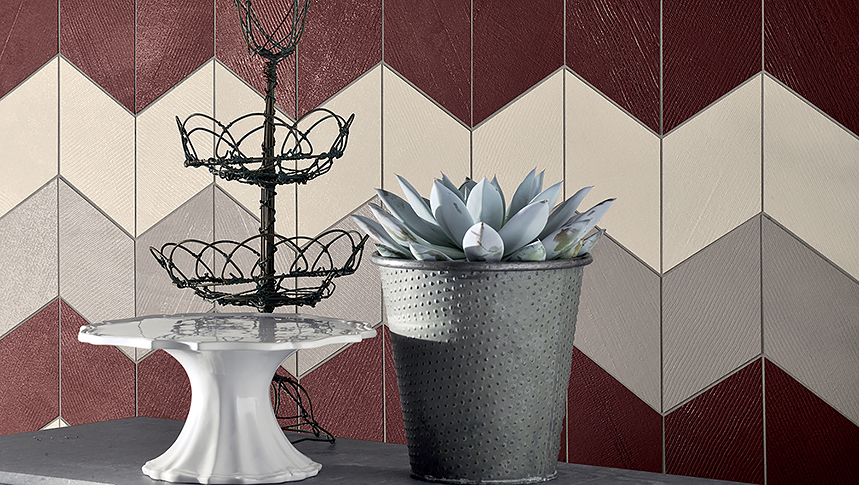 Learn more about the Kanvas series from our Kanvas Series product guide.
Explore more colours from the new Kanvas series:

The best of both worlds: Hex & Marble
The timeless beauty of marble is combined with the trendy hexagon shape in our Roma series of porcelain tile. Available in 4 colour variations in hexagons and bricks, which are complemented by 2 hexagonal decor options that feature different coloured marble borders. The Roma series tiles are suitable for both floor and wall applications.
More variations of the Roma Series:

Combine the sleek metallic look of aluminum with a range of different shapes and you've got our Aluminum series. Available in various sizes and patterns, with a brushed finish. This series is meant for interior residential and commercial wall applications only, and is not suitable for wet applications.


Other variations from the Aluminum series:

Any Colour Your Like
Our very popular Colours and Dimension series, which features over 30 different colours and 7 different sizes, is now available in the coveted chevron pattern. The chevron pattern tiles are available in 7 modern colours, ranging from arctic white to black, suitable for wall applications in both residential and commercial spaces.
See more colours from the Chevron verision of the Colours & Dimension Series:

A modern, trendy echelon pattern mosaic in three attractive marbles. For residential and commercial walls, and residential floors.


Explore more products from the Boutique series: